MBSR Fundamentals – 9 Day Programme
The Center for Mindfulness (CFM), University of Massachusetts Medical School will be offering a MBSR Fundamentals 9 Day Training Programme as follows:
Dates: Monday 9th to Wednesday 18th October 2017
Teachers: Carolyn West and Anne Twohig
Course Attendance Fees:  €2,490
Venue: Glenview Hotel, Co Wicklow, Ireland
Accommodation Details:
Sharing a twin/double room with breakfast, lunch & dinner – €101.00 per person per day
Single room with breakfast, lunch & dinner – €125.00 per day
The room rate includes all meals from dinner on Mon evening, 9 October to lunch on Wed 18 October
Host Organisation: Centre for Mindfulness Ireland
The MBSR Fundamentals 9 Day Programme includes:
Participate in the Mindfulness Tools Programme™, a 5-day intensive residential programme offered by the CFM that provides similar content to the 8-week MBSR class
Participate in a 4-day intensive professional training, which directly follows the Mindfulness Tools Programme and is analogous to the 8-week MBSR Fundamentals training
This intensive residential training is based on the 8-week MBSR curriculum. For the first 5 days, students are immersed in the Mindfulness Tools Programme™, a synthesised format of the 8-week MBSR course that includes intensive meditation, small and large group dialogue and interaction, and teacher instruction. In the 4 days immediately following Mindfulness Tools Programme™, students participate in an intensive, highly experiential professional training to facilitate further integration of the Mindfulness Tools Programme™ through instruction, investigation and dialogue with teachers and other Practicum participants.
Completion of MBSR Fundamentals meets the requirements for MBSR Practice Teaching Intensive
Pre-requisites:
MBSR 8-Week Course OR Mindfulness Tools and MBSR Online via Sounds True (both)
5 Day Silent Retreat (first of four retreats required for Teacher Certification)
Minimum of one year of personal meditation practice
How to apply:  Applications are sent directly to CFM. Please click here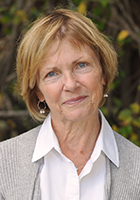 Carolyn West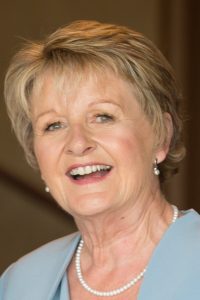 Anne Twohig

Your intentions set the stage for what is possible"
– Jon Kabat-Zinn